Mid Florida Materials was an attendee and exhibitor at the 2016 Recycle Florida Today Conference.  The conference took place June 12-14 in St, Augustine.  The theme this year was "I Cycle, You Cycle, We Cycle – Recycle".  The theme was aimed at reflecting the new relationships and opportunities that developed within the organization over the last year.  The three day conference was developed to educate, inform, and stimulate creativity within the member to aid in reaching the goals that Recycle Florida Today has put forth.  Between each workshop, there were networking breaks with the exhibitors.  Mid Florida Materials had a great time networking and meeting with all the attendees.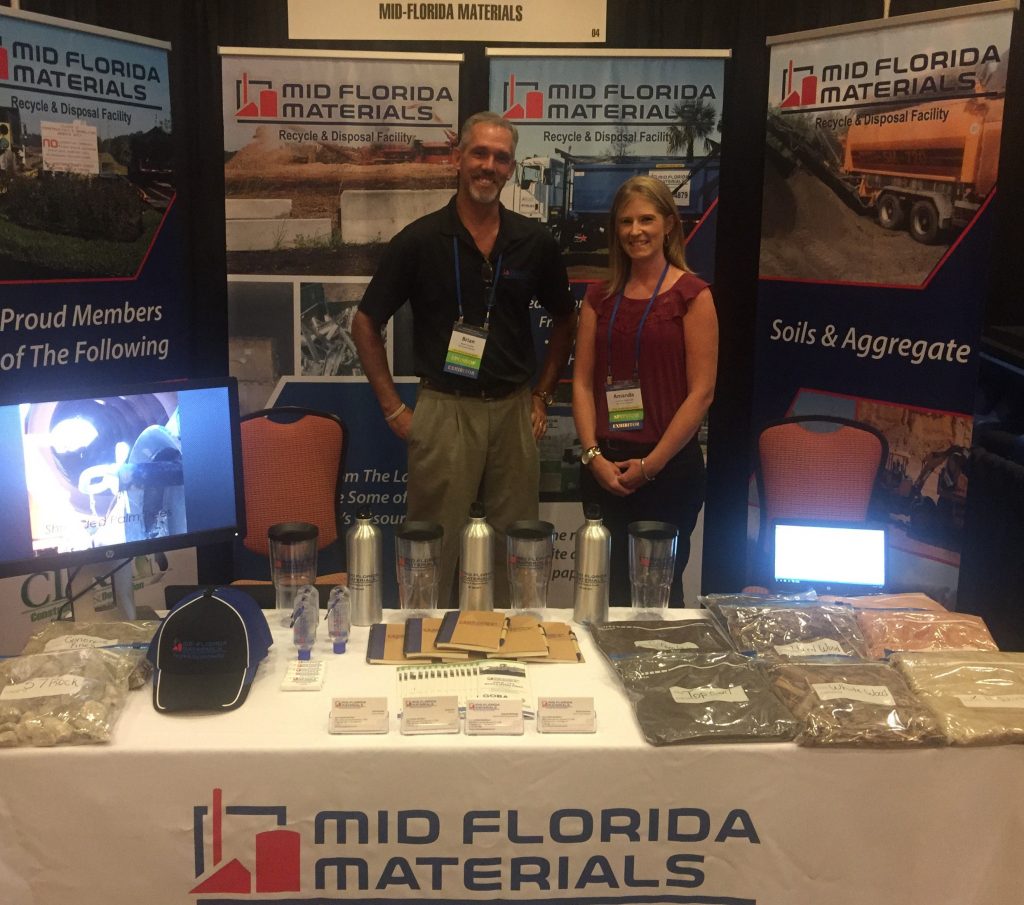 On the last day of the conference Mid Florida Materials was pleased to receive a Certificate of Recognition for our generosity, dedication, and commitment to Recycle Florida Today, Inc.  Our landfill foreman Jimmy Ruiz accepted the award on our behalf.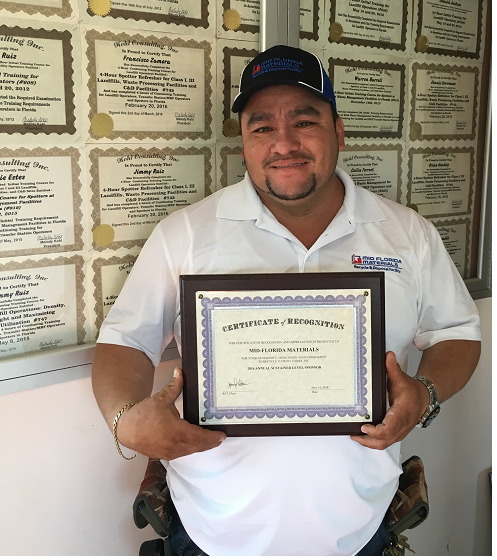 Mid Florida Materials is always looking for ways to improve efficiency while maintaining our high-level of compliance in our recycling efforts at our landfill.  By attending conferences and exhibitions such as this one, it allows us to aid in our efforts of contributing to saving the Earth's resources for future generations.